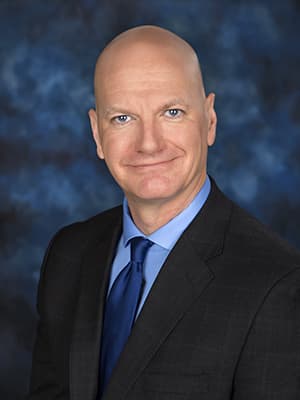 Mark Miller
College Director Communications
M.A. Drury University
B.S. University of Colorado – Boulder
Office: Springfield Campus IC205M
Phone: 417-447-2655
Mark Miller joined Ozarks Technical College in January of 2014 as the College Director of Communications. He directs the college's marketing and public relations strategies. This position requires that Mark manages a multi-million dollar budget and supervises a team of eight employees. Graphic design, social media, writing, photography, media relations, videography and news conference planning are all directed through the Office of Marketing and Communications.
He came to OTC from the University of Colorado-Boulder where Mark served as his alma mater's spokesperson before family drew him back to the Ozarks. Prior to leaving for Colorado, Mark spent nearly six years as the associate director of communications at Drury University in Springfield. At Drury, Mark was responsible for media relations and the university's video program. Highlights of his time at Drury include the university's placement in the "Chronicle of Higher Education," "The Kansas City Star," "The St. Louis Post-Dispatch" and the "Boston Globe."
Prior to entering higher education, Mark enjoyed a 15-year career in television. He worked as a sports and news anchor in Nebraska, Kentucky and Missouri. During his time as a reporter, Mark covered a Super Bowl, numerous NCAA Basketball Tournaments and spent several days reporting at the United Nations. Mark also earned valuable marketing experience as a television salesperson during his media career.
While working at Drury, Mark earned a Master of Arts in Communication from Drury to complement his bachelor's in journalism from the University of Colorado.
Mark is married to Kelly and they have two teenage sons, Luke and Ethan.