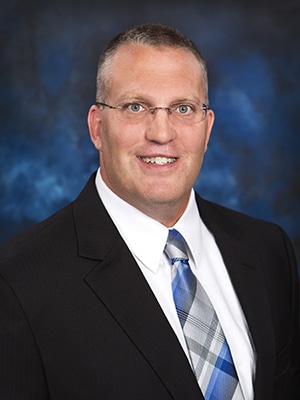 Mr. David Esping
Chief Technology Officer
AA, Minnesota West Community and Technical College
BS, Bemidji State University
MS, Bemidji State University
Office: GRF204
Phone: 417-447-7552
Esping, a Minnesota native, has worked for Missouri S&T's Information Technology department since September 2012. Prior to that, he worked for Minnesota State University in Information Technology for 12 years.
"Today's higher education institutions rely on an agile, forward-thinking IT department," said Esping. "I look forward to providing OTC with a technologically driven learning environment that promotes student success."
Esping earned an associate degree in Information Technology from Minnesota West Community and Technical College. He earned his bachelor's degree in business administration and his master's degree in educational technology from Bemidji State University. In 2015, Esping was inducted as a fellow into the Leading Change Institute, an organization that engages leaders who seek to further develop their skills for the benefit of higher education.