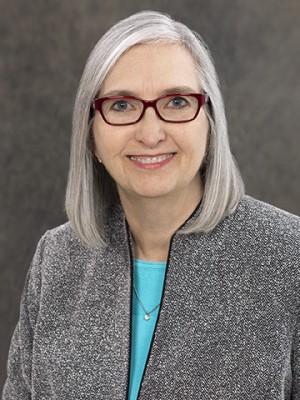 Mrs. Marla Moody
Vice Chancellor for Finance
MBA, Drury University
BS, Missouri State University
Office: IC203G
Phone: 417-447-4835
Marla Moody became Vice Chancellor for Finance at Ozarks Technical Community College in November 2004.
Mrs. Moody manages all financial aspects for the college, which includes oversight of the preparation and continued support of the budget, all financial records and receipts, payroll, financial management of grants, the internal audit function, and more. Her responsibility includes all campuses and education centers for Ozarks Technical Community College.
Mrs. Moody began her OTC career in 1997 as a Controller and moved into position of Dean of Finance in 2002. Prior to joining OTC, she worked at Missouri State University in the Finance department.
Mrs. Moody has served as the President of Board of Directors for the Educational Community Credit Union and the American Society of Women Accountants. She is currently a member of the Association of Governmental Accountants, the American Society of Women Accountants, the Springfield Literacy Council, and the Alter Guild at Schweitzer United Methodist Church.
Mrs. Moody holds a Master of Business Administration from Drury University and a Bachelor of Science in Education with an emphasis in Accounting from Missouri State University.