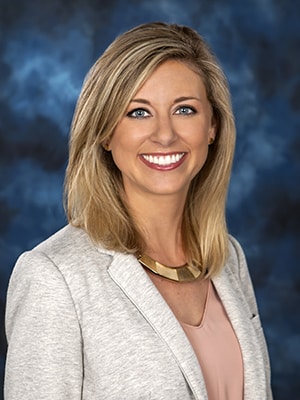 Stephanie Sumners
Chief of Staff
M.A. Drury University
B.S. Missouri State University
Office: Springfield Campus IC205F
Phone: 417-447-2653
Stephanie Sumners serves as Chief of Staff and the Executive Director of the OTC Foundation for the Ozarks Technical Community College System. Previously, she served as the College Director of Development. As chief of staff, Stephanie reports directly to the Chancellor overseeing all aspects of the college with an emphasis in the areas of enrollment management, advancement, marketing, public relations, development, fundraising, governmental relations, grants development, and governmental relations.
Stephanie oversees both the Grants department and the OTC Foundation. As the Executive Director of the OTC Foundation, Stephanie and her team pursue the funding necessary to provide students with grants, scholarships and facilities conducive to the expectations of the college and area community.
In addition to her full-time duties, Stephanie serves as an adjunct instructor at Ozarks Technical Community College.
Stephanie has a Master of Arts in Communications from Drury University and a Bachelor of Science in Communications from Missouri State University.
She currently serves on the Young Advocates Council for Child Advocacy Center, the Young Professionals Council of CoxHealth, and serves as Chair of the Development professionals for the Missouri Community College Association. Stephanie is also a member of the Rotary Club of Springfield Southeast, The Springfield Chamber of Commerce – The Network, and is a Class 30 Springfield Leadership Alumna.