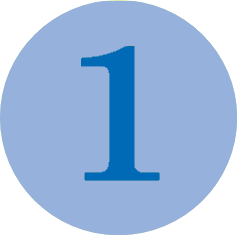 STRATEGIC INITIATIVE ONE
Improve experiences at every point in the institution to increase opportunities for students to attain their educational goals.
PROGRESS HIGHLIGHT:
EAGLE BREAKFAST
In spring 2021, OTC opened to students with a new campus resource, Eagle Breakfast. Each morning, students could receive a free breakfast from Café 101 on the Springfield campus. The program was open to all students who needed a breakfast, without the requirement to prove need. This proved to be a larger need than even organizers had imagined. Over the course of the semester, the program served 7,500 meals, averaging 110 a day. The program was not only heavily utilized, it also showed higher outcomes than originally anticipated. Of the students who received a breakfast, 78% earned a C or higher in their courses, as compared to 73% of all other students. Successful course completion also increase by 6% over the college average. Through COVID-19 federal funding, OTC will continue the program through the next academic year and intends to expand the program to cover all OTC campuses and centers. This resource has proven that meeting barriers, like hunger, through a stigma-free approach is successful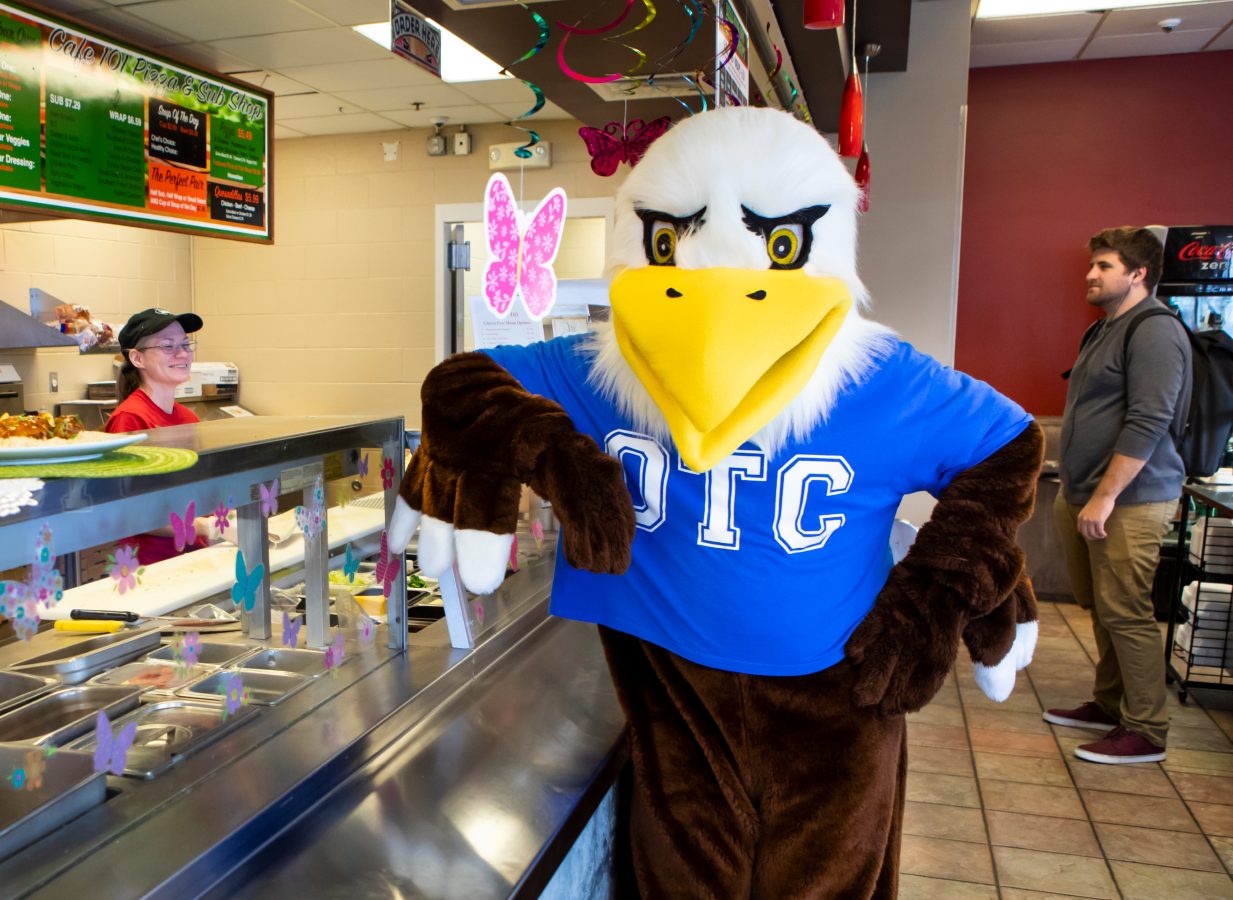 Goal #1: Improve advising support to help students make course and degree selections that will move them toward their educational goal in a timely manner.
Key Deliverables:
Implement an embedded advising model to increase student access to specialized advising support.

Use external best practices and employee ideas to pilot advising programs with the creation of an Advising Task Force to review pilot results for scalability.

Utilize the OTC-101 course to provide students with early advising guidance including information on financial literacy, information literacy and college expectations.

Develop sequenced course pathways for every OTC degree and top transfer pathways within the Associate of Arts degree.

Improved integration of career guidance into the onboarding process prior to the student's selection of a degree or pathway.

Provision of cost and career information for each OTC degree program to aid students in selection.

Improve access to relevant information and training for faculty and staff who provide students with advising support.
Goal #2: Provide a campus environment that promotes student learning and success in goal attainment.
Key Deliverables:
Increase student life and engagement opportunities at every OTC location tailored to meet student needs.

Provide support services and resources that promote a welcoming environment and success in educational goal attainment for a diverse student population.

Create an oversight structure for student communications to coordinate efforts and ensure that student communications are helpful, timely and relevant.

Provide a centralized access point for student help requests, allowing for immediate answers to frequently asked questions, and identify resources to aid in college communication efforts.

Evaluate services at every OTC location to identify opportunities, such as cross-training or co-location of relevant services, to improve student experiences.

Implement an online system for all OTC students and employees to share feedback and ideas; evaluate an incentive structure for ideas that improve college operations.
Goal #3: Embrace innovative practices that result in strong levels of student learning and success in courses within programs and college-wide.
Key Deliverables:
Recognize faculty with high rates of course success and encourage sharing of instructional practices that produce that success.

Create a faculty center for teaching and learning to promote professional development and the sharing of effective instructional practices.

Provide forums for faculty and staff to share best practices learned from conference attendance.

Encourage professional development opportunities for faculty and staff aligned with institutional priorities and employee feedback.

Recognize innovative departmental and divisional initiatives that promote student success.
Goal #4: Address barriers to educational access for current and potential students.
Key Deliverables:
Identify opportunities to integrate personal and financial support resources into existing student services and seek external funding for the addition of wrap-around student services.

Work with local school districts to increase the number of residents who have access to in-district tuition, reducing the cost of accessing education.

Take steps to reduce the cost of textbooks and supplies for students while maintaining quality and accessibility.

Continue efforts to increase the enrollment of underserved student groups and provide support services to promote successful outcomes once enrolled.

Increase the provision and awareness of support services that aid in addressing specific barriers to education faced by students.

Evaluate student technology and internet access needs to identify opportunities for improved access.
STRATEGIC INITIATIVE ONE WORKGROUP
Dr. Tracy McGrady
Matt Simpson
Kat Allie
Dr. Robyn Gordon
Dr. Joan Barrett
Joyce Bateman
Dr. Cliff Davis
Dr. Vivian Elder
Melissa Wittmer
Misty Tollett
Shanna Cass
Michelle Ciesielski
Steve Fouse
Andrew Crocker
Sarah Fancher
Josh Freeman
Mindy Gomez
Jon Herbert
Dave Hoffman
Joanna Hubbard
Ginger Luke
Dr. Loren Lundstrom
Vicki Macdonald
Vicki Underhill
Dawn Wright
Joanna Kramer
Andrew Goodall
Kaylyn Martin
Evan Ray