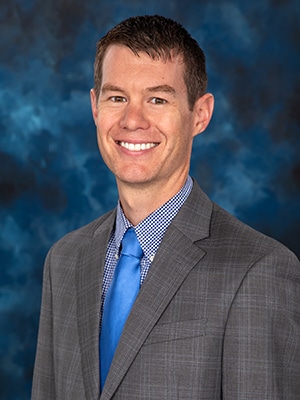 Andrew Courtway
Chief Financial Officer
BSBA, University of Central Arkansas
MBA, Southern Arkansas University
Office: IC 203G
Phone: 417-447-6643
Andrew Courtway serves Ozarks Technical Community College as Chief Financial Officer. In this role, he is responsible for financial management and operations of the college, including accounting, grant management and Student Account Services.
Before moving into his current position, Mr. Courtway previously served as the college's internal auditor. As Internal Auditor, he was responsible for providing independent, objective assurance and consulting services to improve college operations.
Prior to his time at OTC, Mr. Courtway worked as Director of Compliance for Finance & Administration at the University of Central Arkansas and as Senior Internal Auditor for the Arkansas State University System.
Mr. Courtway has earned a Master of Business Administration from Southern Arkansas University. He also has a Bachelor of Business Administration in Finance and a Graduate Certificate in Data Analytics from the University of Central Arkansas.
Mr. Courtway's other qualifications include being a Certified Internal Auditor, Certified Financial Services Auditor and earning Certification in Risk Management Assurance.