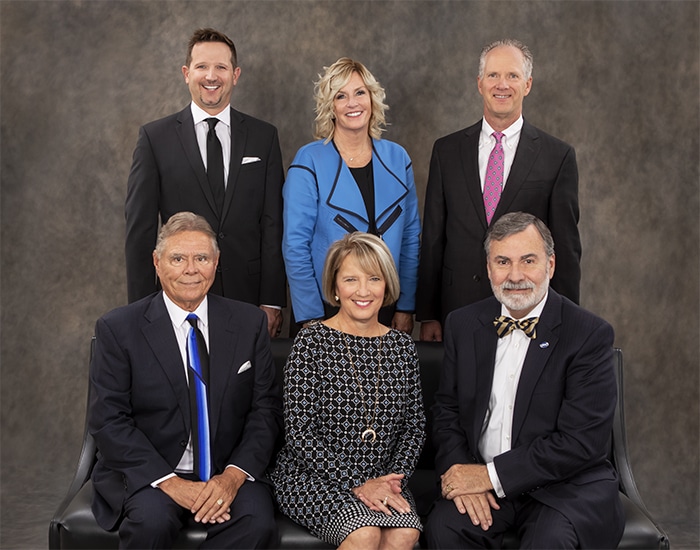 OTC Board of Trustees
The Ozarks Technical Community College Board of Trustees consists of six members elected from the district at large. Members are elected for terms of six years, with two members being elected in each even-numbered year.
Trustee Emeritus
Trustees who have served with distinction for some minimum period of service, whose commitment to the institution has had a lasting effect.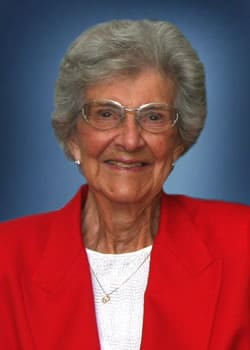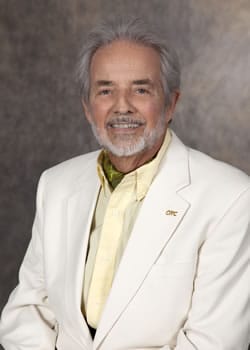 Don Clinkenbeard
1990-2011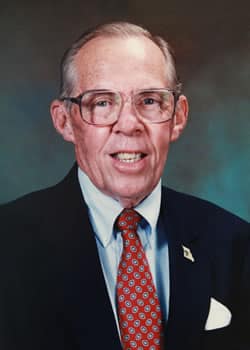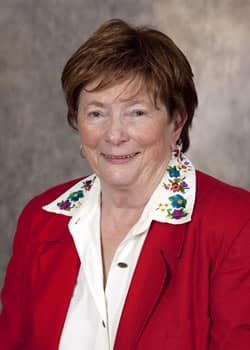 Jackie McKinsey
1990-2014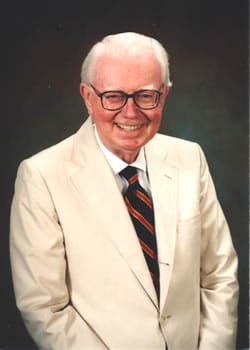 1990-1991
Bill Banta, Dolores Brooks, Don Clinkenbeard, Frank Farmer, Jackie McKinsey, Don Wessel
1992-1993
Dolores Brooks(1992-RE), Don Clinkenbeard, Frank Farmer, David Harrison (1992-NE), Jackie McKinsey(1992-RE), Don Wessel
1994-1995
Dolores Brooks, Don Clinkenbeard (1994-RE), Frank Farmer, Cliff Davis (1994-NE), Jackie McKinsey, Don Wessel
1996-1997
Dolores Brooks, Don Clinkenbeard, Frank Farmer (1996-RE), Cliff Davis, Jackie McKinsey, Don Wessel (1996-RE)
1998-1999
Dolores Brooks (1998-RE), Don Clinkenbeard, Frank Farmer, Cliff Davis, Jackie McKinsey (1998-RE), Don Wessel
2000-2001
Dolores Brooks, Don Clinkenbeard (2000-RE), Frank Farmer, Cliff Davis (2000-RE), Jackie McKinsey, Don Wessel
2002-2003
Dolores Brooks, Don Clinkenbeard, Frank Farmer (2002-RE), Cliff Davis, Jackie McKinsey, Don Wessel (2002-RE)
2004-2005
Dolores Brooks (2004-RE), Don Clinkenbeard, Frank Farmer, Sterling Huff (2004-NE), Jackie McKinsey (2004-RE), Don Wessel
2006-2007
Dolores Brooks, Don Clinkenbeard (2006-RE), Frank Farmer, Jackie McKinsey, Larry Snyder (2006-RE), Don Wessel
2008-2009
Dolores Brooks, Don Clinkenbeard, Howard Fisk (2008-NE), Jackie McKinsey, Maryellen Stratmann (2008-NE), Larry Snyder
2010-2012
Don Clinkenbeard, Howard Fisk, Jeff Layman (2010-NE), Jackie McKinsey(2010-RE), Maryellen Stratmann, Larry Snyder, Greg DeLong
2012-2014
Greg DeLong (RE), Larry Snyder (RE), Dr. Maryellen Stratmann, Jeff Layman, J. Howard Fisk, Jackie McKinsey
2014-2015
J. Howard Fisk (RE), Chip Sheppard (NE), Jeff Layman, Larry Snyder, Greg DeLong, Jackie McKinsey
2015-2016
J. Howard Fisk, Chip Sheppard, Jeff Layman, Larry Snyder, Greg DeLong, Jennifer Kennally (completing Jackie McKinsey's term)
2016-2018
J. Howard Fisk, John Gentry (NE), Jennifer Kennally (NE), Larry Snyder, Greg DeLong, Chip Sheppard
2018-2019
J. Howard Fisk, John Gentry, Paul Sundy (NE), Larry Snyder (RE), Paula Adams (completing Chip Sheppard term), Jennifer Kennally
NE= Newly Elected, RE= Reelected