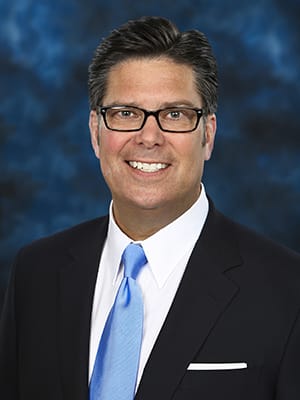 Mr. Cliff Davis
President, OTC Table Rock Campus
MA, Missouri State University
BS, Missouri State University
Office: IC205G
Phone: 417-447-2652
Email Mr. Cliff Davis
Cliff Davis serves as President of the OTC Table Rock Campus and Vice Chancellor of the Ozarks Technical Community College System. Previously, Cliff has served the college as Vice Chancellor for Advancement | Student Affairs | Strategic Planning, and as the Executive Director of the OTC Foundation. In his role as Vice Chancellor, Cliff was directly responsible for 70 full-time and 100 part-time employees. He also assisted the OTC Chancellor with system-wide efforts.
Throughout his career, Cliff led governmental relations efforts at the local, state and federal level to represent the best interests of the college. As the Executive Director of the OTC Foundation, Cliff and his team pursued funding necessary to provide students with grants, scholarships and facilities conducive to the expectations of the college and area communities.
Before joining Ozarks Technical Community College, Cliff served as the Assistant to the Vice President for Student Affairs and the Assistant to the President/Director of Governmental Relations at Missouri State University. Prior to his employment at Missouri State, he served as the Vice President of Community Development and Director of Leadership Springfield for the Springfield Area Chamber of Commerce.
Cliff graduated from Missouri State University with a Master of Arts in Communications Management and a Bachelor of Science in Communications/Public Relations. He is currently pursuing a doctoral degree in Instructional Leadership with an Emphasis in Higher Education Administration from Lindenwood University in St. Charles, Missouri.
Cliff also served as Chair of the Presidents/Chancellors Council for the Missouri Community College Association from 2014 to 2015. In 2009, Cliff served as Chair of the MCCA Board of Directors.